Preview Media Files
When you switch to show items in column view, iBackup Viewer tries to load the thumbnail of the file whenever you select an item. If the thumbnail is absence, iBackup Viewer will show the icon for the file instead.
iBackup Viewer loads the contents of file on device as needed, this is not like other apps that copy entire file to temporary file first. The advantage of this feature saves disk space and makes it faster.
When the selected item is playable, there will be a
within the thumbnail or icon. Click to start preview.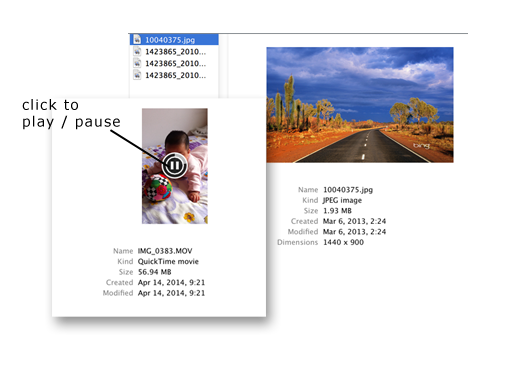 The ring shows current played progress of the media.