Get to know the file views
iBackup Viewer implements two views to represent the file system: list view and column view.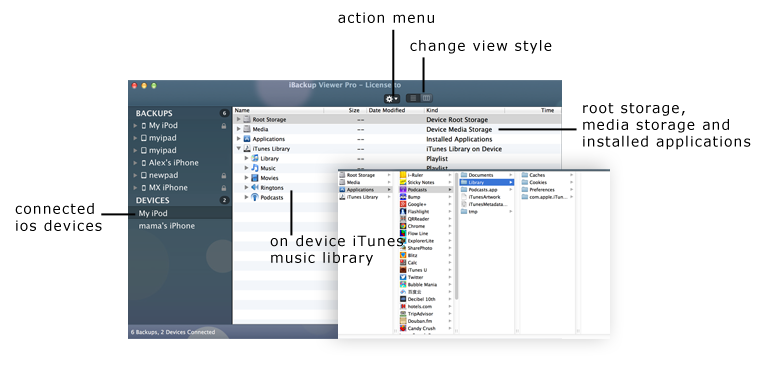 Click the view style buttons to change the way to show the items, either in list view or column view.
By default, not all the columns are shown in list view. You can customize visibility of columns, by right clicking on the list view headers. And then choose the column item to show or hide it.