Notes
With iBackup Viewer, you can save notes into files with different formats, including plain text files, rich text format files, rich text format directory files.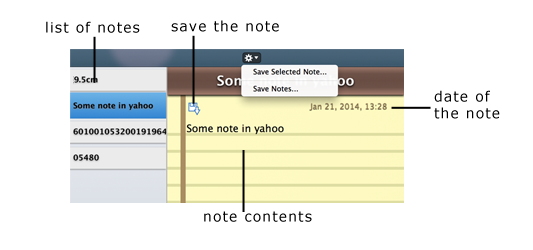 Save Selected Note...
This only save the current chosen note to file, you can specify the output format from the save panel.
Save Notes...
The will save all notes to files in batch.